Shopping Cart
Your Cart is Empty
There was an error with PayPal
Click here to try again
Thank you for your business!
You should be receiving an order confirmation from Paypal shortly.
Exit Shopping Cart
We have a new 'thing' taking shape in Caravantasia. It's a living willow sculpture that we've nick-named "The Fascinator" because it looks like it's got a quirky little pretend hat on it. It has a little entrance in to the middle of it so that people can walk inside it.
The idea is that it will eventually all fuse together as it grows and become..... well, fascinating, of course.  
It's being made by the lovely Hanna from Barnabaun Basketry using willow from our farm. Hanna has carved (woven?) herself a reputuation as an accomplished basket maker and has branched out (sorry) into living willow sculptures. She runs basket making and creative willow courses too.
Hanna, starting the central piece of the 'hat'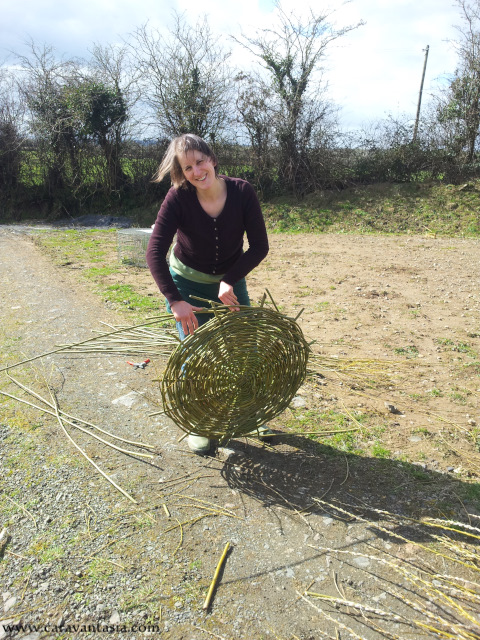 Hanna is a joy to have around. We only met her recently through the Tipperary Green Business Network but feel like we've known her for ages. When she visits, I don't even feel the need to pretend that the house is usually tidier than it is... and that it just looks this way because of some natural disaster.... you know, tornadoes and that sort of thing.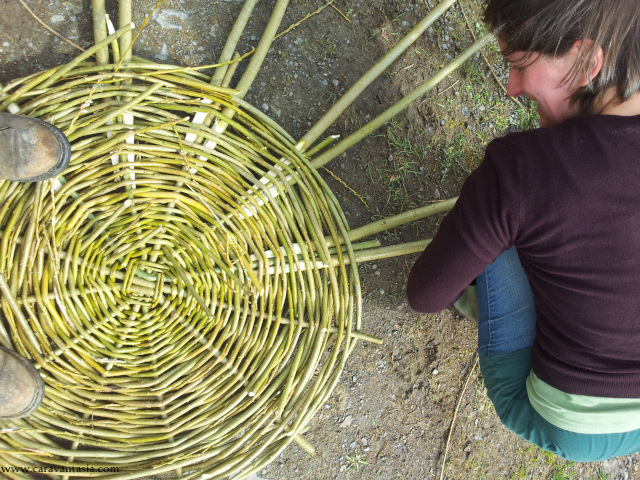 The structure took shape really quickly. Tom helped with some of the willow cutting and acted as Hanna's "beautiful assistant".
Skip the dog helped by trying to pull out each bit of willow to make sure Hannah was doing it properly.
Tom - "Beautiful assistant"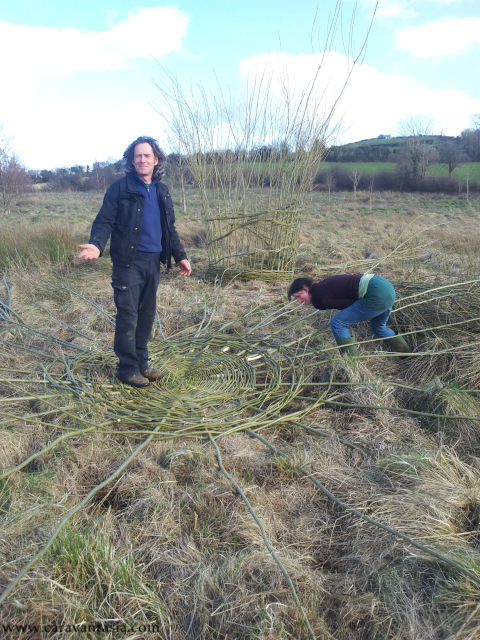 Skip - "Quality Assurance Officer/Security Guard/Pain in the Ass"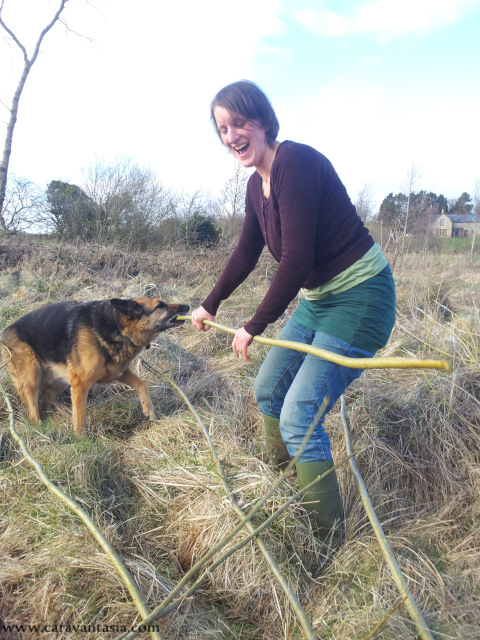 The 'hat' is positioned on the uprights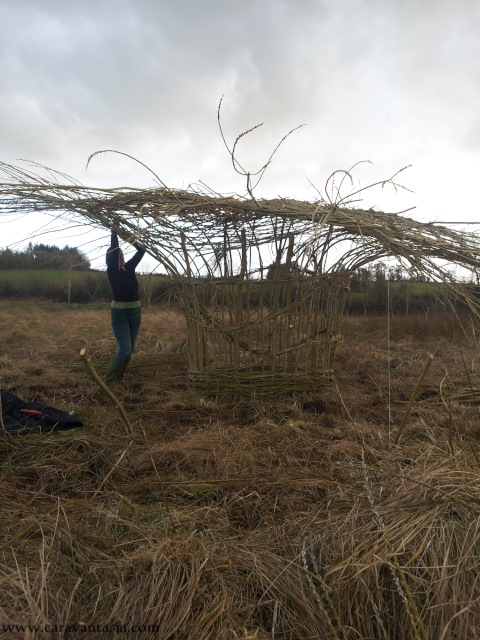 It's looking good isn't it! Will post a few more pics when it's finished in a few weeks time.  It will hopefully have some leaves on it soon too, if spring would ever just hurry up and arrive properly.
Categories: Progress
/